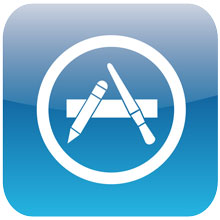 Our Safety Committee is excited to rollout our new Applications page. Our membership has identified numerous Business and Safety Apps that may be useful tools for your business and employees.

SWR Institute developed this Applications page for informational purposes only and to provide another resource for its members. As new Applications are developed, we encourage you to share any Apps you find valuable with SWR Institute.
---
---
Disclaimer

The business and safety applications listed herein are being provided as a public service to you and your company for use as resource for information purposes (collectively, the "Apps"). Your access to the Apps may be obtained through links to Apple, Inc.'s iTunes, Google, Inc.'s Play Store, and other third party websites or which may be downloaded from the Sealant, Waterproofing & Restoration Institute's ("SWR Institute") website. SWR Institute, its members, directors, officers, employees and agents disclaim any responsibility whatsoever for the functionality of the Apps, accuracy of the terms, product listing, methods, procedures, specifications, views and opinions discussed in any of the Apps. SWR Institute does not necessarily approve, disprove, or guarantee the functionality, validity or accuracy of any data, claim or opinion including, but not limited to, the adequacy of any method, procedure or application and the Apps do not necessarily reflect the official position of SWR Institute. The Apps were created by third parties and are owned and licensed by third parties. SWR Institute has merely provided links, third party references or downloadable content prepared by others for use by its members and other parties, and cannot accept responsibility for the accuracy of the information, opinion, product or functionality of the Apps under any specific circumstance. SWR Institute disclaims liability for ads, videos, promoted content or comments contained in or accessible from any App. The responsibility of external content or comments rests with the organizations or individuals marketing, selling or licensing the Apps. Any link to the Apps or a third party website does not imply endorsement by SWR Institute. SWR Institute has not reviewed, tested or approved the Apps or the sites that may be linked herein and is not responsible for the contents of any such App or linked site. Your use of any such App or linked web site is at your own risk. All rights with respect to the Apps are reserved to those who created, produced, marketed and licensed the Apps. If you utilize the Apps through a mobile device, you agree that information about your use of the Apps through a mobile device and carrier may cause data to be displayed on and through your mobile device or shared with a third party associated with the Apps. By accessing, downloading and using the Apps through a mobile device, you represent that to the extent you import any of your data to your mobile device that you have the authority to share the transferred data with the mobile carrier or other access provider and you hereby acknowledge the risks associated with computer/phone device viruses and unauthorized access to your data. You acknowledge that you are responsible for any and all charges (including, but not limited to purchase charges, data charges, access charges, roaming charges or other related fees, charges and taxes), necessary permissions or other application requirements related to accessing, downloading and utilizing the Apps through your mobile device and through your mobile access provider or third party provider. Therefore, you should check with your provider to find out if the Apps are available and the terms and conditions for the use of the Apps for your specific mobile device. You acknowledge that by using any of the Apps listed herein, you are confirming your acceptance of the terms of any End User License Agreement associated with the Apps provided at download or installation, or as may be updated from time to time. SWR Institute, its members, employees and agents expressly disclaim any responsibility whatsoever for damages arising from the use, application or reliance on any of the Apps listed herein.
---